County Competitor Dressage Saddle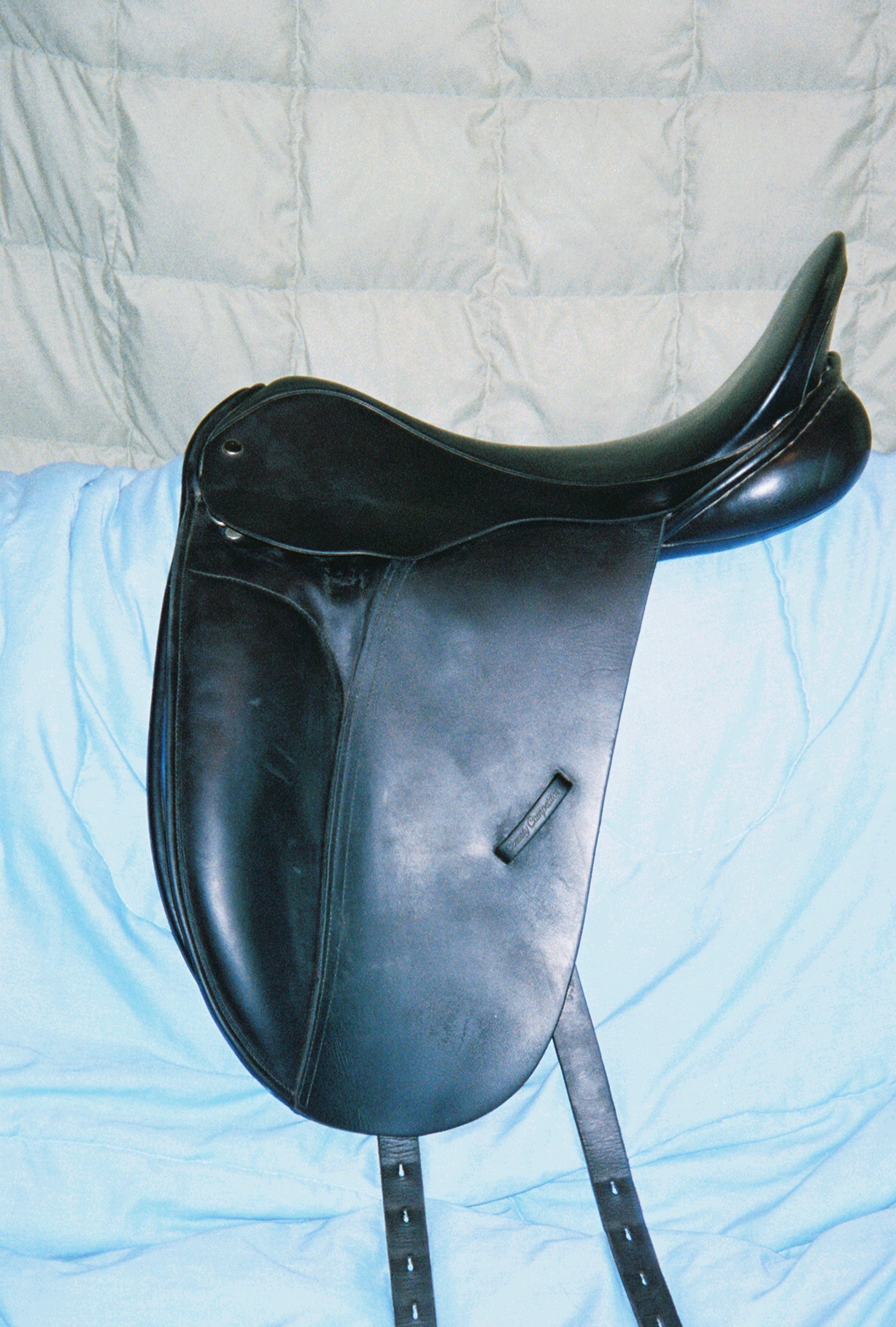 1996 Black Leather 17.0" Medium Tree
Very good condition, very soft and comfortable. Billets are still in great shape. No scratches/tears. A well balanced saddle with classic styling. This model is very hard to find and very sought after! Lists at $2395 (Quote from Pelham Saddlery Website). Asking $1200.
---
Bates Isabell Dressage Saddle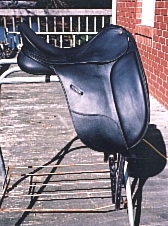 2003 Black Leather 17.5" Changeable Gullet
Custom-ordered smooth black leather, CAIR system, changeable gullet including the Medium, Narrow/Medium, and Narrow trees which I purchased separately. Wonderful adjustable knee block to custom-fit any body type. Incredibly light-weight saddle that your horse will appreciate! Like new, but broken in enough to be comfortable. Very well oiled, so leather is very soft. Includes fleece cover. MSRP for $2195 new (Quote from Double G Tack). Asking $1500.
---
Phoenix Tipperary XC Vest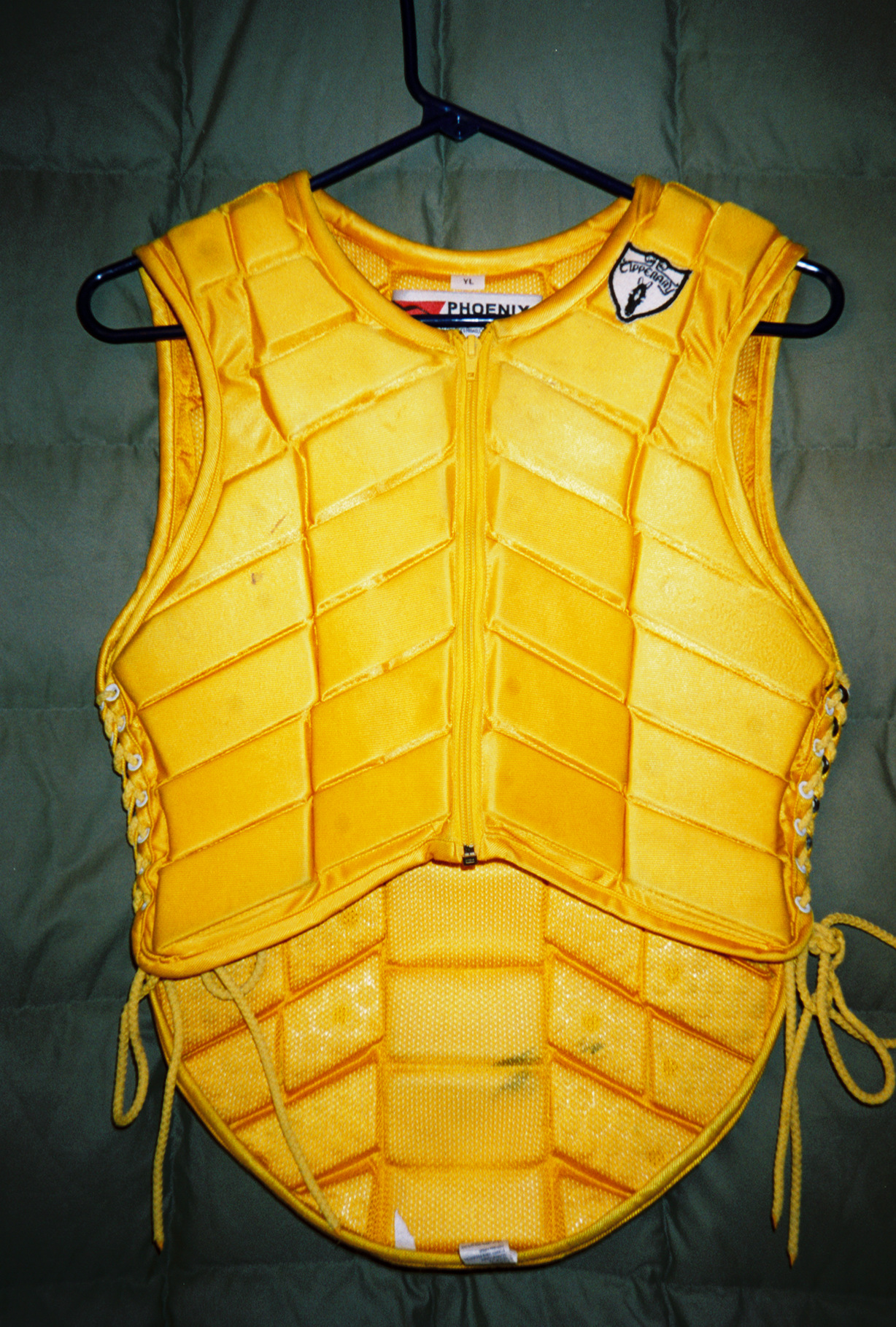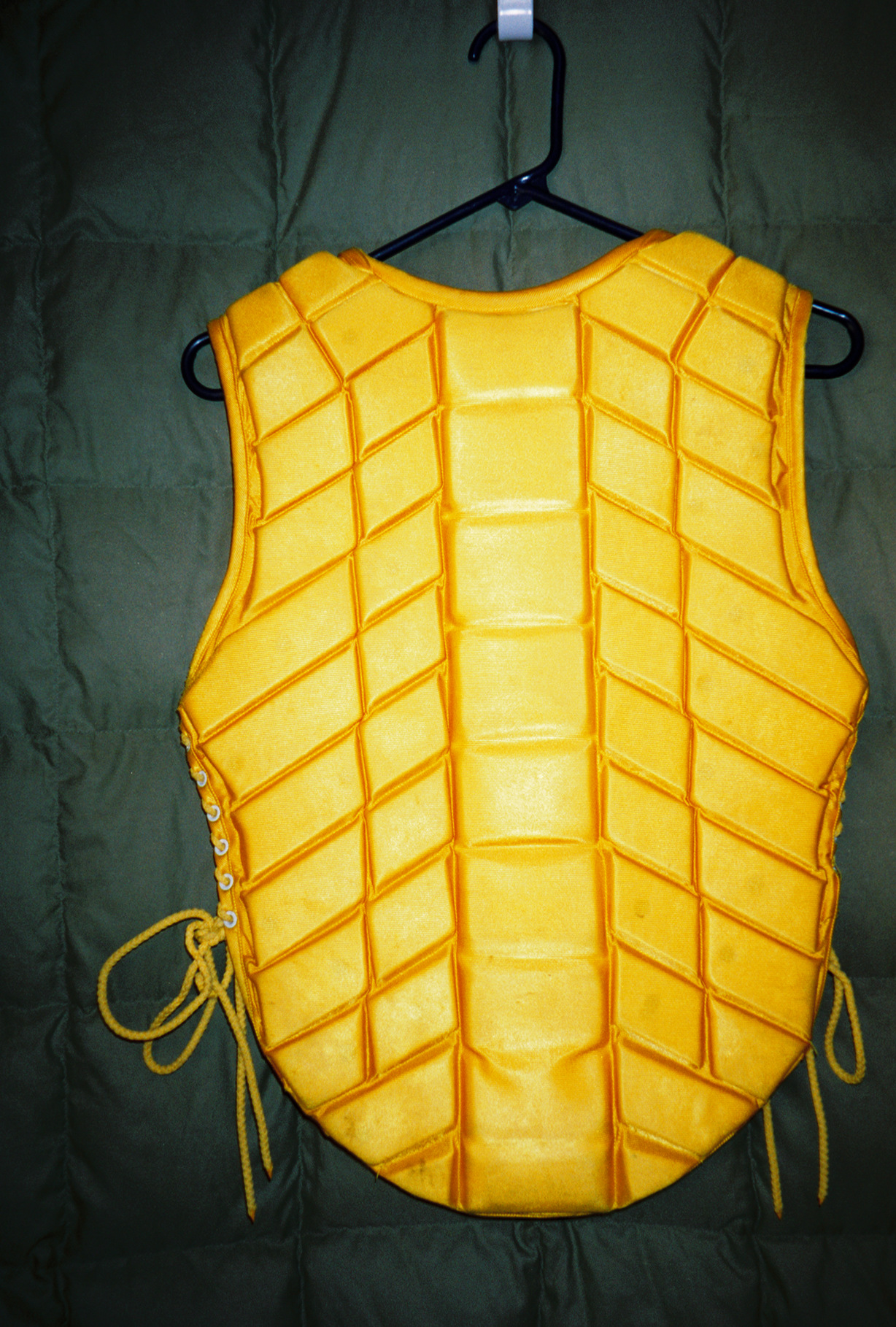 2001 Yellow Cross Country Vest
Size is 34" Chest, 28" Waist, 20.5" Spine. This is in good shape, never fallen with. Does have one small slightly fuzzy place in material on left abdomen from rubbing up against velcro once. (Completely aesthetic, does not interfere with safety.) Zipper works very well, laces are in excellent shape. Lists for $264 new (Quote from Snaffles Sport Horse Shop). Asking $120.
---