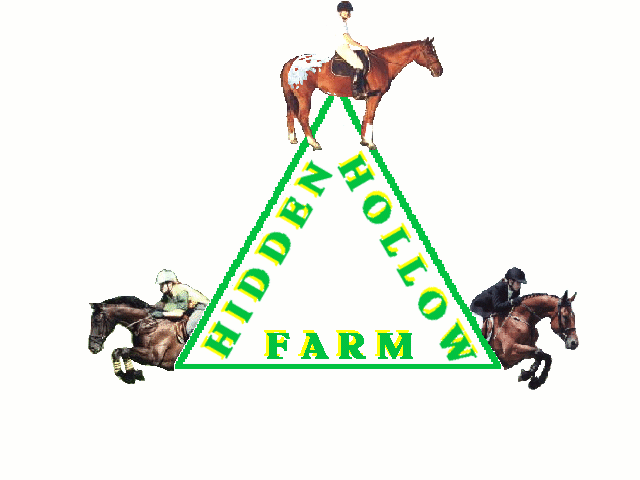 Our Horses

Chief Executive Officer
"Chief" is the head of Team CEO (hence the name!) and our most active event horse. Currently competing at the Preliminary level, he qualified for the Debroke Championships in 2000 in just his second Preliminary run! Chief (TB gelding by "Buckfinder") finished fifth at Spring Run at his first Prelim event, 1st at Champagne Run at the Park, and 2nd at Kentucky Classic. He was also the MSCTDA Horse of the Year in 1997, and won Jumpstart HT, Team Challenge HT, and Ha'Penny HT, and Sayre School CT all in that year. Look for Chief in 2000 at the Preliminary level!

Options Open
"Dixon" will begin his eventing career in the spring of 2000 as a five year old. He shows great promise both in dressage and over fences. Watch for Options Open (TB gelding by "All The Options") as they begin eventing this spring! *UPDATE* "Dixon" began his show career at the Champagne Run Farm Dressage Show where he placed a respectable 1st and 2nd at Training Level Dressage. From there, it was on to Paul Frazier CT where he took 3rd. April 8 he will debut at the Spring Run Horse Trials at the Kentucky Horse Park!

Mighty Mouse
"Mo" is our resident lesson pony, although we cannot sum up his duty in so few words! Mo acts as a mascot for HHF, and he was the first event horse ever owned by Megan Moore, and served to win many state titles in Hunter and Pony Jumper classes... at only 12 hands tall! Mo is truly a unique teacher because he adjusts to a rider's abilities and has the form and scope to carry small riders as far as they wish to go in any discipline!

Chico
"Chico" is a retired Appaloosa Cross who spends his afternoons soaking up the lovely Kentucky sunlight and munching on Hidden Hollow's bluegrass.

Hail to the Chief
"Hailey" arrived at HHF April 6, 2000 from Phyllis Dawson's Windchase Farm in VA. She competed successfully at the Preliminary Level with Melissa Hunberger, and looks to a happy 2000 season with us! She will compete at the Prelim level again this year.

Snuffleupagus
"Snuffy" also arrived April 6 after falling in love with Hailey. He is a 4 year old, 16.1h black & white blanketed appaloosa gelding from Morgantown, WV, who will spend the season hacking in the fields, grazing happily, and possibly eventing with Beverly Moore.